American Cancer Society's Generous Donation to Kern Medical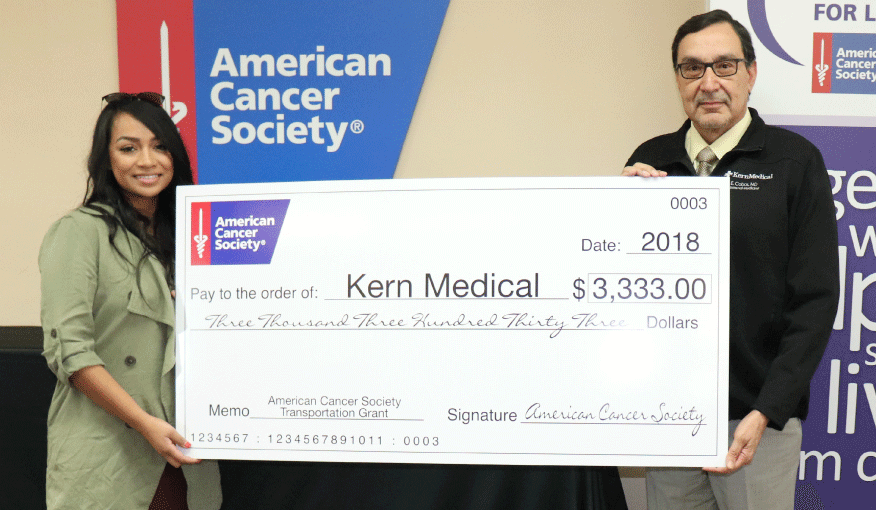 On Wednesday, November 14 2018, The American Cancer Society generously presented Kern Medical with a grant to help cover transportation costs for cancer patients who live in outlying areas of Kern County.
Many of our patients are required to make frequent trips to the hospital to receive treatment and with the high cost of gas and lack of transportation methods, a number of patients are missing out. This prevents them from receiving the best care possible for their conditions and will affect their quality of life. This grant will provide financial assistance by paying for gas cards and drivers, enabling our patients an affordable and reliable way to meet with their physicians and receive their extremely important treatments and checkups.
The grant comes from money raised by ACS community volunteers.
Thank you so much for this life-changing donation!
Coverage